Special Page
Welcome to our offer page. Here you'll find our special discounts, festive celebrations or good deals.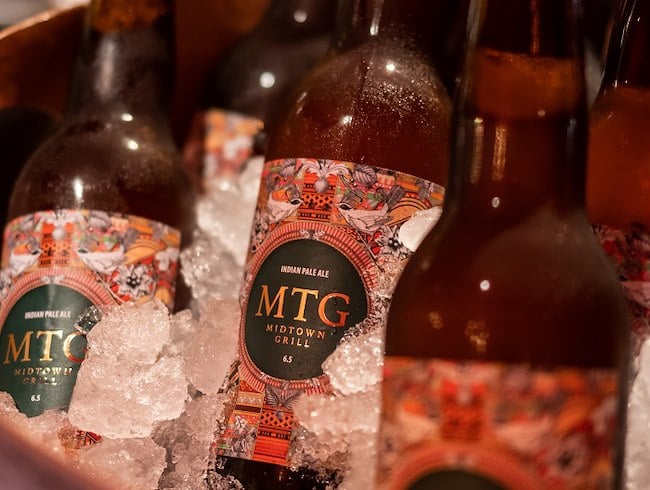 We launched our own beer!
We have some nice news to share!
It is with great pride that we can announce the birth of the very first Midtown Grill beer! Besides the label on the bottle that we adore, the delicious IPA beer is an absolute must try! The Dutch brewery
'Hert bier' produces this tasteful classic in a very unique area of the Netherlands. Come and enjoy our newest treasure in our restaurant.